This weekend: October 6-8th is for LEVEL 1 named MENTAL HEALTH FIRST AID AND ADDICTION HANDLING.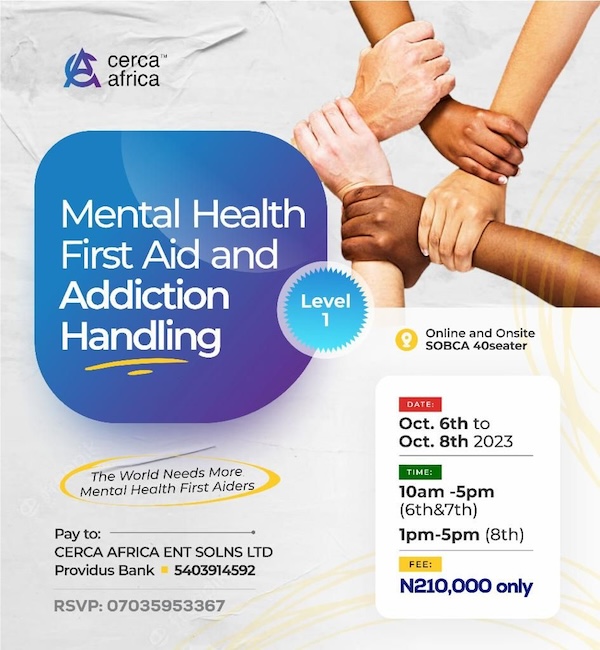 Next weekend: October 13-15th is for LEVEL 2 named MHFA WITH MOTIVATIONAL INTERVIEWING AND GRIEF MANAGEMENT.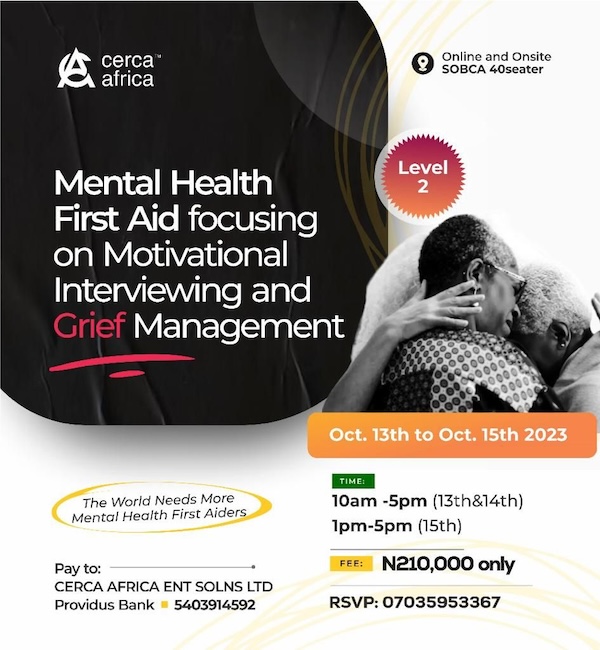 The following weekend: October 20-22nd is for LEVEL 3 named MHFA WITH ADVERSE AND POSITIVE CHILDHOOD EXPERIENCES.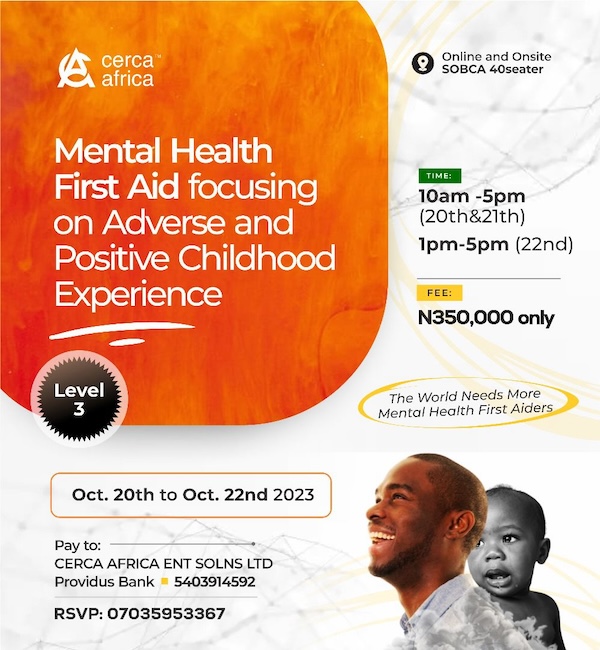 You will not regret becoming a member of this community and being a TRAINED, CERTIFIED PROFESSIONAL.
See fliers for details. Call STELLA on 07035953367 for your slot and for your teams.
Sam Obafemi
Founder/CEO, Cerca Africa